Read Time:
3 Minute, 49 Second
New Delhi: Union Minister for Science and Technology, Earth Sciences and Health and Family Welfare, Dr. Harsh Vardhan, today dedicated to the nation two databases brought out by the Department of Science and Technology on `S&T Awards in India' and `Indian origin academicians and scholars abroad'.
The database on `S&T Awards in India' is an attempt to build and manage the information about science and technology awards that have been instituted since 1928 in India. It provides data on various aspects such as discipline, periodicity, categories, awards level, chronology and state wise distribution of awards and their sponsors. It will be useful for planners, policy makers, funding agencies and other stakeholders to chalk out their programmes as per the priorities of R&D activities.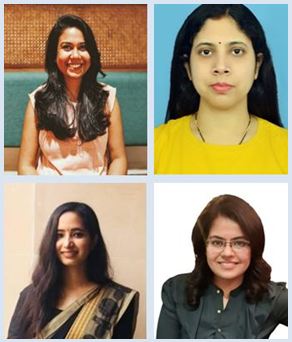 The database on `Indian Origin Academicians', in turn, has information on 23,472 Indian academicians and research scholars working in various countries. It is of immense relevance/importance in the present-day scenario where international collaborations with knowledge experts are the key factor for S&T led growth and competitiveness. The project team explored around 2,700 academic university websites to gather this information from selected countries (US, UK, Australia and Canada). 
The Minister released the databases at a function to mark the National Science Day, which is celebrated every year since 1987 in remembrance of Nobel Laureate Sir C.V.Raman's path breaking discovery of Raman Effect in 1930.
He also presented the National S&T Communication Awards, AWSAR (Augmenting Writing Skills for Articulating Research) Awards, and SERB (Science and Engineering Research Board)'s Women Excellence Awards on the occasion. 
Under the National S&T Communication Awards, Dr. S. Anil Kumar (Anil kumar Vadavathoor), a well known popular science writer in Malayalam has won the Award for Outstanding Efforts in Science & Technology Communication through Print Media including Books and Magazines; Indian Resource and Development Association and Mr. Mihir Kumar Panda the Award for Outstanding Efforts in Science & Technology Popularization among Children; Dr Sheffali Gulati, Delhi and Mr. Rakesh Khatri the Award for Outstanding Efforts in Science & Technology Communication through Innovative and Traditional Methods; and Dr. Krishna Kumari Challa the Award for Outstanding Efforts in Science & Technology Communication in Electronic Media.
In the case of AWSAR awards, Dr. Sangeeta Dutta of Jawaharlal Nehru Centre for Advanced Scientific Research (JNCASR) has won the AWSAR Award for Outstanding Story under the Post-doctoral fellow category; Ms. Pooja Maurya of CSIR- Central Drug Research Institute, Lucknow, the AWSAR Award: First Prize (PhD category); Ms. Indu Joshi of Indian Institute of Technology Delhi, the AWSAR Award: Second prize (PhD category);  and Ms. Shruti Soni of Indian Institute of Science, Bangalore the AWSAR Award: Third prize (PhD category).  
The winners of SERB Women Excellence Award are Dr. Shobhna Kapoor of Indian Institute of Technology Bombay, Dr. Antara Banerjee of National Institute for Research In Reproductive Health, Dr. Sonu Gandhi of National Institute of Animal Biotechnology, and Dr. Ritu Gupta, Indian Institute of Technology Jodhpur, Rajasthan
Speaking on the occasion, the Minister noted that India's global position both in innovations and scientific  publications has seen a rising trend over the last six years, with its  Global Innovation Index (GII) ranking  improving rapidly to 48 (2020) from 81 (2015) and Scientific Publication ranking to 3rd position (2018) from 6th (2014)
Further, he pointed out that India ranked 8th in patents filed by resident scientists/innovators from respective countries as per WIPO Statistics and ranked 3rd in number of PhD degrees awarded (24,474) in Science and Engineering. Besides, women's  participation in R&D has increased to 16.6% (2018) from 13.9% (2016). India has reached 3rd position in the world in terms of number of startups.
He pointed out that compared to last year there has been a 30 per cent increase in the budget of the Ministry of Science & Technology and Earth Sciences put together for the year 2021-22 and said that the Country's upcoming Science, Technology and Innovation (STI) Policy   aspired to position India much higher among globally competitive and innovative economies and the coming policy on  Scientific Social Responsibility  will seek to provide a big impetus  to create the mindset and value systems to recognize, respect, and reward performances which create wealth from S&T derived knowledge. (India Science Wire)