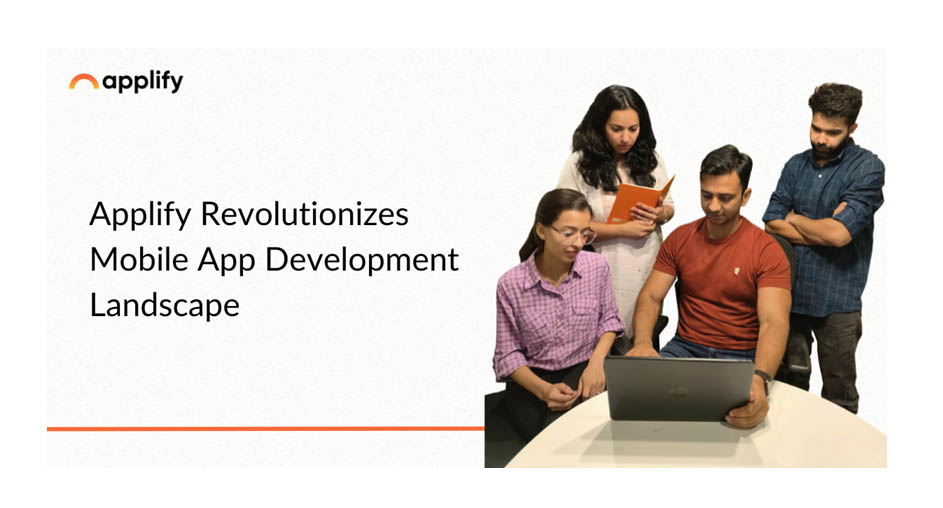 Read Time:
2 Minute, 11 Second
Applify, a leading mobile app development agency is making waves in the industry with its groundbreaking approach to creating innovative and high-performing mobile applications. With a focus on pushing the boundaries of technology, Applify is revolutionizing the app development landscape and helping businesses thrive in the digital era.
As the demand for mobile apps continues to soar, Applify has emerged as a trailblazer in delivering customized and impactful solutions to clients across various industries. By combining cutting-edge technologies, user-centric design, and a deep understanding of market trends, the agency has successfully developed mobile apps that exceed client expectations and drive tangible business outcomes.
One of the key factors that set Applify apart is their commitment to staying ahead of the curve. The agency invests heavily in research and development, exploring emerging technologies such as artificial intelligence, machine learning, augmented reality, and blockchain. By harnessing the power of these technologies, Applify empowers businesses to create transformative experiences for their users and gain a competitive edge in the market.
Applify's team of highly skilled professionals includes expert developers, designers, and strategists who work collaboratively to bring clients' app ideas to life. With their deep industry knowledge and extensive experience, the Applify team is well-equipped to understand the unique requirements of each project and deliver tailor-made solutions that align with business objectives.
"We are proud to be at the forefront of mobile app development, driving innovation and enabling businesses to reach new heights," says Deepak Bhagat, Co-Founder of Applify. "Our focus on leveraging cutting-edge technologies and delivering exceptional user experiences has positioned us as a trusted partner for businesses looking to transform their digital presence."
Applify's success stories span across a range of industries, including e-commerce, healthcare, finance, travel, and more. Their portfolio showcases a diverse collection of apps that have helped businesses streamline operations, enhance customer engagement, and generate substantial revenue growth.
For businesses seeking to embrace the power of mobile technology, Applify offers comprehensive app development services, including concept ideation, UI/UX design, development, testing, and post-launch support. With a customer-centric approach and a commitment to excellence, Applify ensures that each app they create is tailored to the unique needs and objectives of their clients.
To learn more about Applify and their groundbreaking mobile app development solutions, please visit www.applify.co or contact info@applify.co.
About Applify:
Applify is a leading mobile app development agency specializing in creating innovative and impactful mobile applications for businesses across various industries. With a focus on pushing the boundaries of technology, Applify empowers businesses to thrive in the digital era.